CAP optimizes services with Maestro Web
The Arena da Baixada, located in Curitiba, Brazil, is considered one of the most modern in Latin America. Recently, the complex received the installation of the efficient Imply® Maestro Web System, which integrates several tools to optimize the service to the Members and Fans of the Atlético Paranaense Club (CAP).
The modern platform includes an intelligente queue management system, a fully customized TouchScreen Terminal for check-in, Digital Signage System to display the calls and useful information, in addition to the Maestro Tablet, allowing users to evaluate service through a satisfaction survey. In addition, it also has a Business Intelligence system for analyzing real-time reports and graphs with key information about the performance of services.
Check out the photos: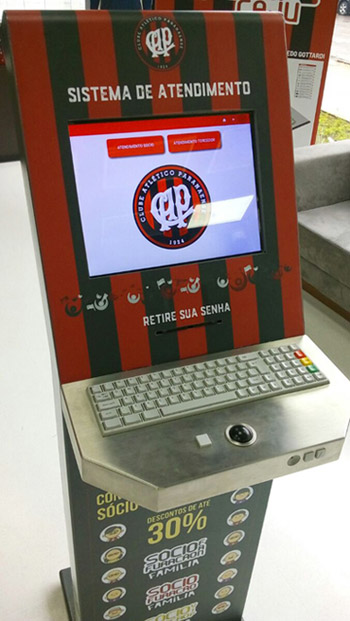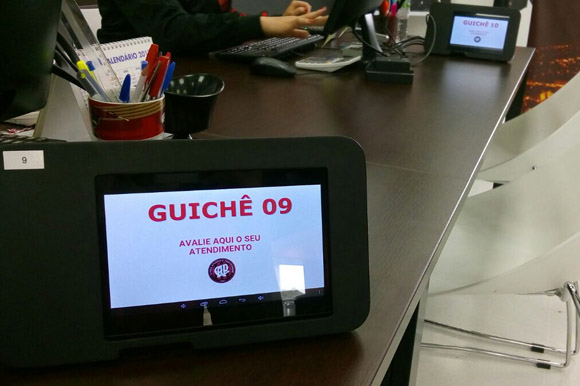 Photos